Step 1
Select your favorite brand.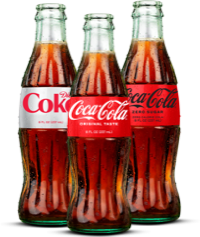 Step 2
Pick a special occasion or theme.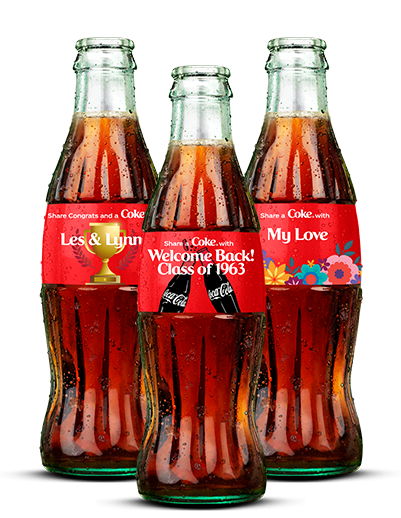 Step 3
Customize your bottles with a name or phrase of your choice!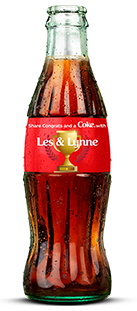 6-Pack of 8 fl oz. personalized glass bottles of Coca-Cola
Easily build a 6-pack of personalized bottles. Choose your favorite brand and special occasion or theme label. Then enter your custom names or phrases below.
All 6 bottles must be of the same brand and label theme. If you want a variety of brands and label themes in your six pack, you can personalize bottles individually here.
To place large orders of multiple names/phrases, go to our bulk ordering page.
We're thrilled you would like custom Share a Coke bottles for your event. To ensure optimal freshness for Diet Coke or Coke Zero, order your bottles no more than one month prior to consuming. For regular Coca-Cola, order your bottles no more than two months prior to consuming.
Please note this is a 6-pack builder. You will have to fill out 6 Lines to get a 6-pack and each bottle is $7.95.
$7.95
Regular Price
$7.95
Choose your favorite brand and special occasion or theme label and input six different custom names and phrases (up to 18 characters each). Pay $7.95 per bottle or receive special pricing based on order size! All bulk bottle discounts will be automatically applied to your cart at checkout. Price breaks are as follows:
$7.95 for each bottle, quantities under 119
15% off for purchases of 120 bottles or more
25% off for purchases of 480 bottles or more